Website Meta Description">
Web feed
Taeggie is a great way to show your social media content on your web site. Just pick the sources you want to the easy-to-install taeggie.
All social platforms together
Combine Facebook, Twitter, Instagram, LinkedIn and YouTube in one taeggie.
Someseinä nettisivullesi!
Automatic updates
We keep your taeggie technically up-to-date. This way you can trust that it works.
Easy install
Install taeggie on your website easily by adding a single line of code. We also have a WordPress plugin, if you prefer that.
Tuning service
You can configure the appearance of your taeggie yourself, or we do it for an inexpensive price.
"Taeggie is our social media lifesaver. Amazing tool!"
Svante Suominen, Web-Veistämö Oy
"Taeggie brings our social media channels together stylishly on our website. The reports make it easy to follow the development of our social media channels."
Juho Manninen, NHLWAM
Example
Theme Try changing
Taeggie contents:
taeggie Taeggie taeggie taeggieapp
Taeggie contents:
taeggie
Taeggie
taeggie
taeggieapp

Our clients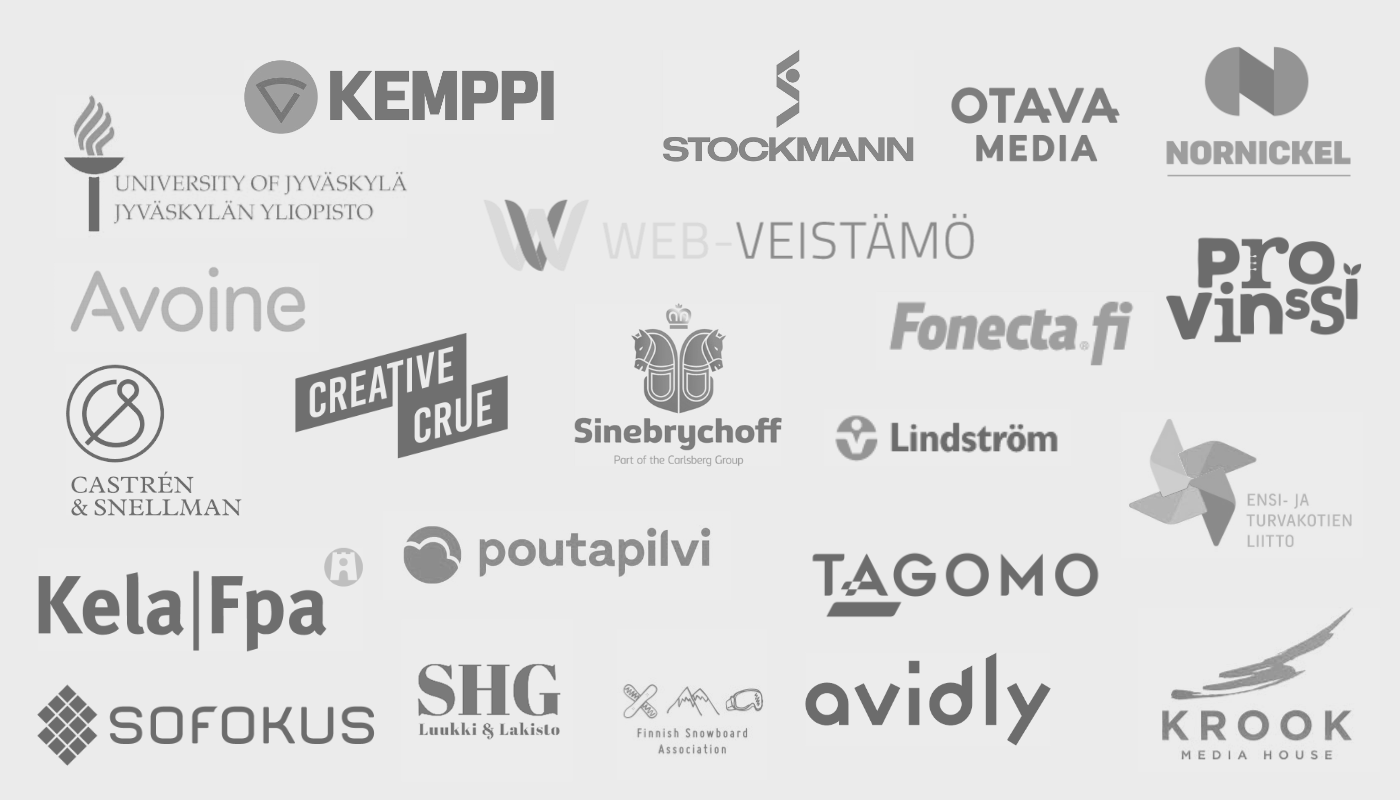 Start a free trial
Free for first 7 days, cancel at any time. Requires a credit card or a billing address.
Try with demo account
You can also acquaint yourself with our product using shared demo account.
Demo account resets every 60 minutes.