Website Meta Description">
Reports
Weekly reports provide an executive summary that helps you keep track of what is going on in social media.
Best posts
From reports you can easily see which posts have got most likes, comments and shares.
Trends
Follow the daily amount of posts and followers using our graphs.
React to data
When you see what content works and what does not, you can better develop your content creation.
Dynamic reports
On top of weekly reports you can make custom reports for any time period you need.
"The reporting is absolutely useful for our team."
Jaana Kapanen, ticketmaster.fi
"We use Taeggie daily to check our #hits and put increase the heat if the hashtag world cools down. Weekly reports are a useful new feature!"
Eeka Mäkynen, Tuska Festival
"Taeggie lets us manage our influencers better and easier. The relevant information of the weekly report keeps us up-to-date. This helps us communicate to our influencers what works and what needs some work."
Matti Vaininen, Hypement
Example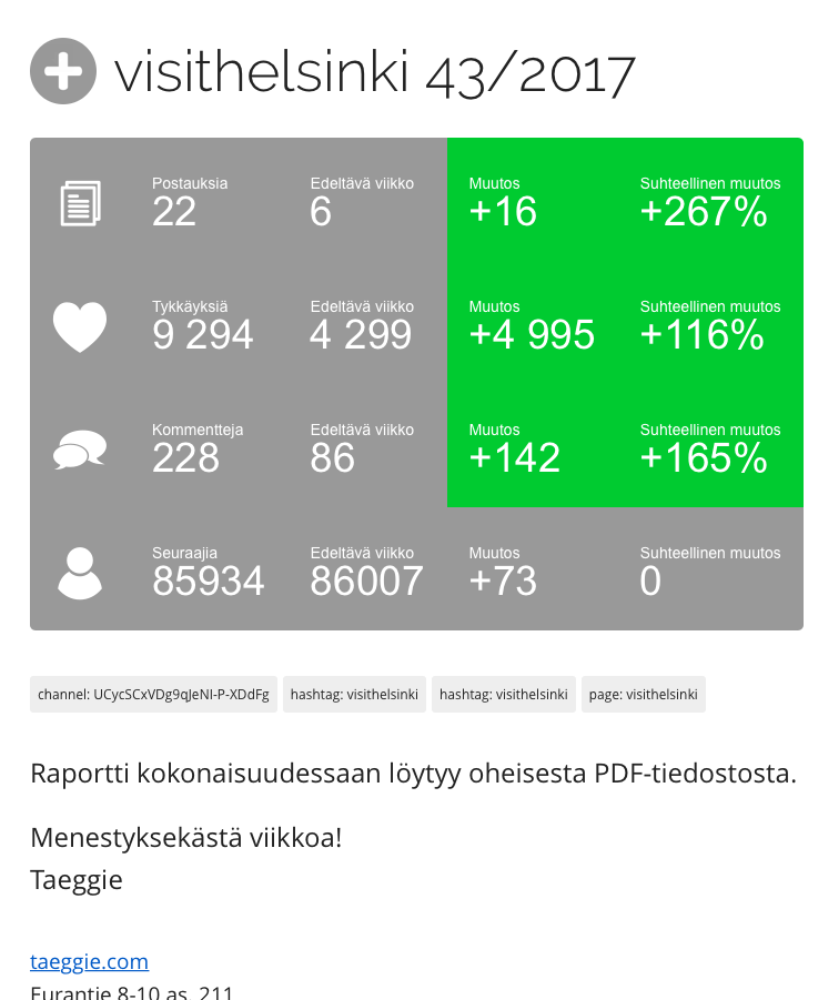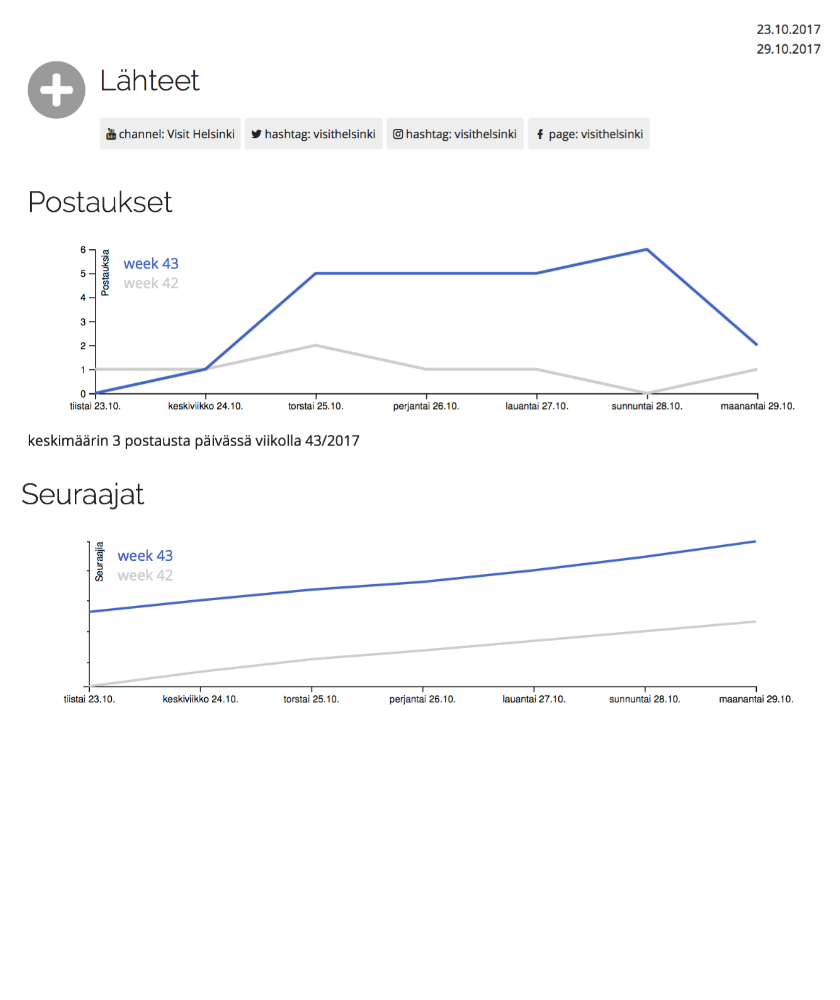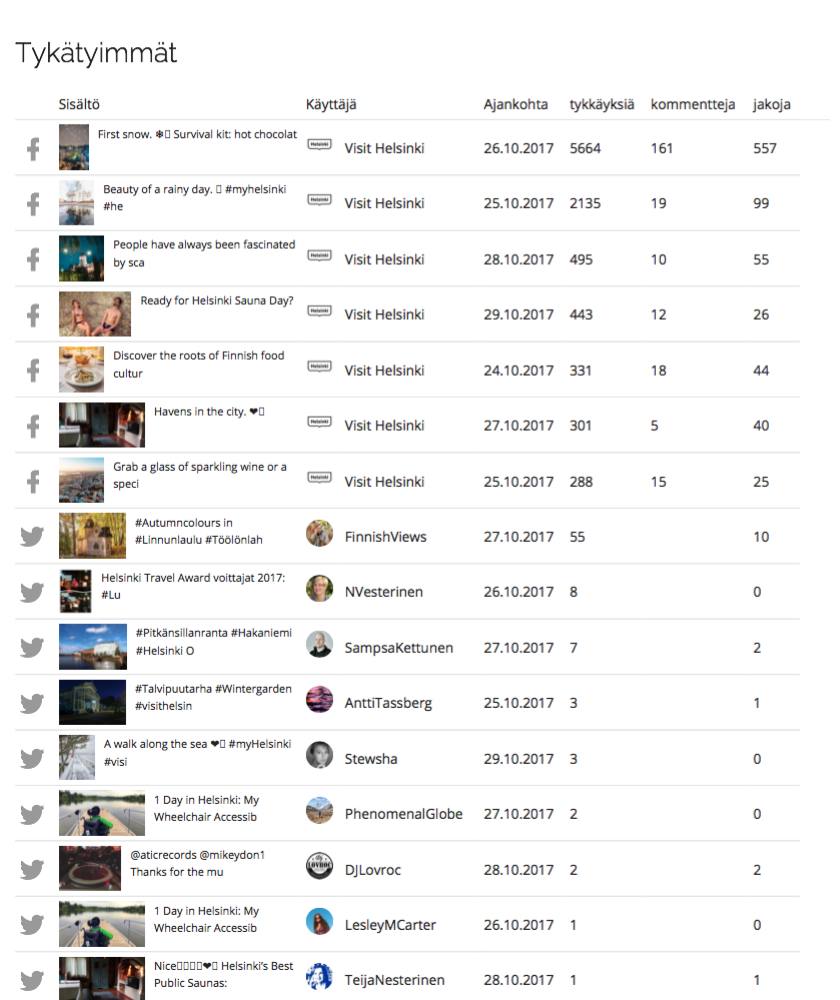 PDF-report lands in your inbox in start of every week.
Reports shows you clearly how the last week has been, and how it compares to the week before it.
You can see how many posts have been made on any given day, and how the follower count has developed during the week.
Lists of most and least liked posts help you measure and compare the quality of your content.
Our clients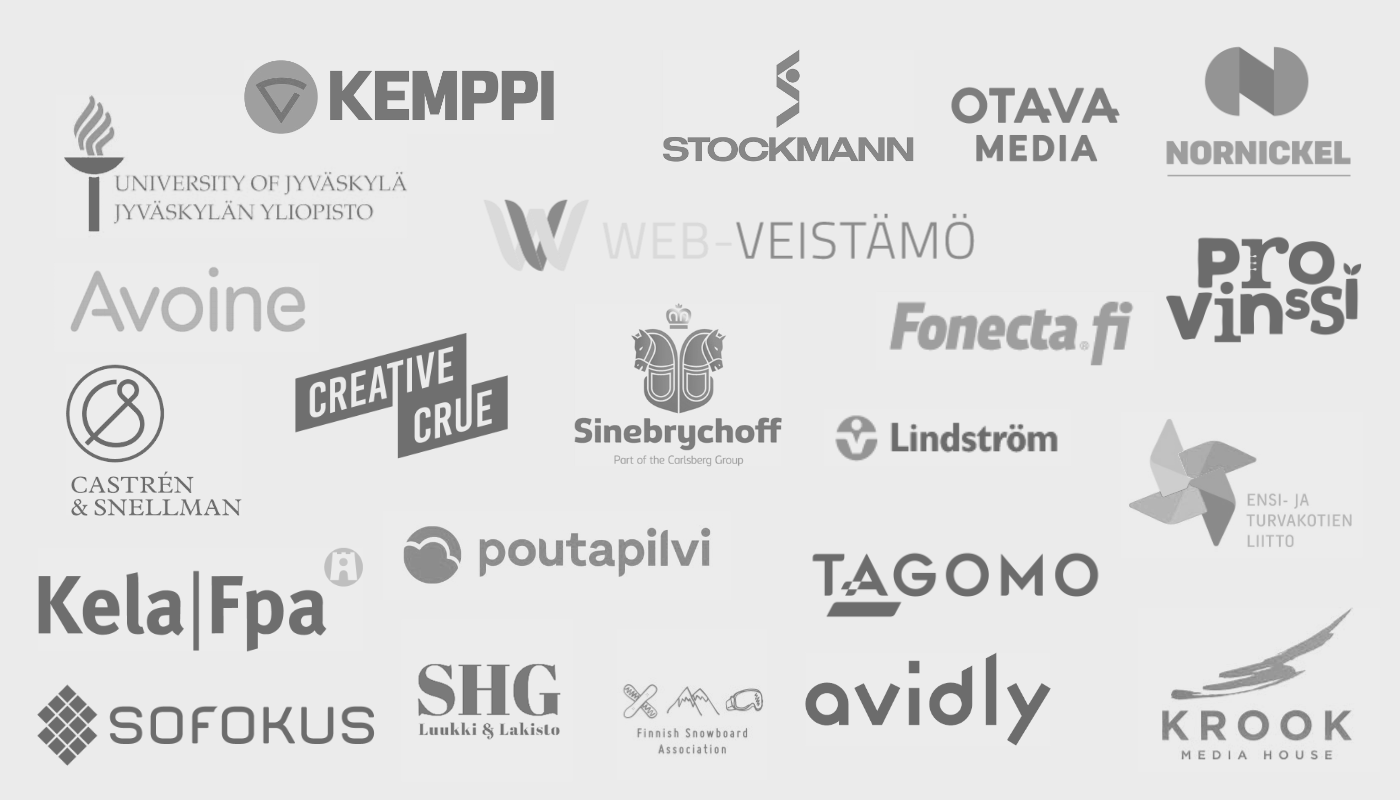 Start a free trial
Free for first 7 days, cancel at any time. Requires a credit card or a billing address.
Try with demo account
You can also acquaint yourself with our product using shared demo account.
Demo account resets every 60 minutes.